HT
– light-active against mould, mossand algae.
No greening
The activated oxygen on the surface of the HT-coated façade released by the photocatalytical process effectively breaks down moss, bacteria, fungi, algae and mould. At the same time, the formation of new microorganisms on the surface of the façade is effectively impeded. This effect is scientifically confirmed by tests conducted by independent research facilities.

Constantly effective
The effect of reducing microorganisms is continuously renewed as soon as the HT-coated façade is exposed to light. And this continues across the entire life of the building. With the result that the façade is permanently protected from greening without using any harmful biocides. And the effort associated with cleaning measures is significantly reduced.

Active against microorganisms
HT activates oxygen in the air in a photocatalytical process which decomposes microorganisms such as algae and moss. At the same time, new growth is effectively impeded, whereby HT is entirely non-toxic and free of irritants.


Renowned test institutes confirm these effects.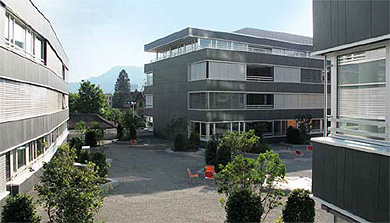 Baarcity, Baar, Switzerland
Architect: Theo Holz Partner AG, Zurich
Products: KerAion® Quadro
The film demonstrates the antibacterial effect:
Ensuring that white stays white.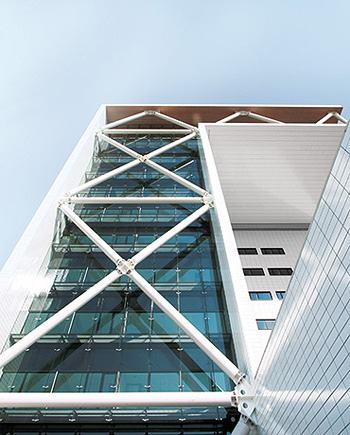 Bouwhuis, Zoetermeer, Netherlands
Architect: Klunder Architecten, Rotterdam
Products: KeraTwin® (K1)